Swim Torquay Swimming Pool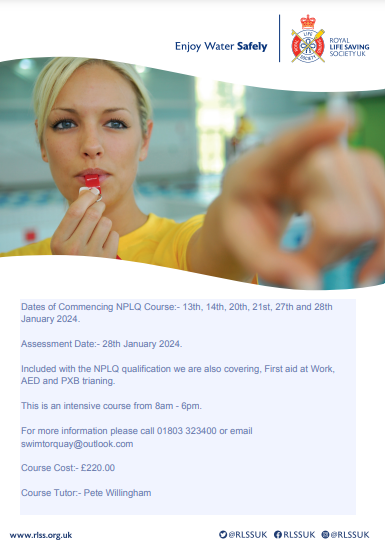 The Swim Torquay Pool at Plainmoor is a 4 lane 25 metre pool, situated next to Torquay United Football Ground.
The pool was opened 40 years ago funded by: The Sports Council, Manpower Services, Torbay Council, Swim Torquay Support Group fundraising efforts.
The pool is used as a facility to many local schools. This enables a great majority of children to participate in swimming lessons. This is a very valuable skill, especially here in Torbay, with so much water surrounding us.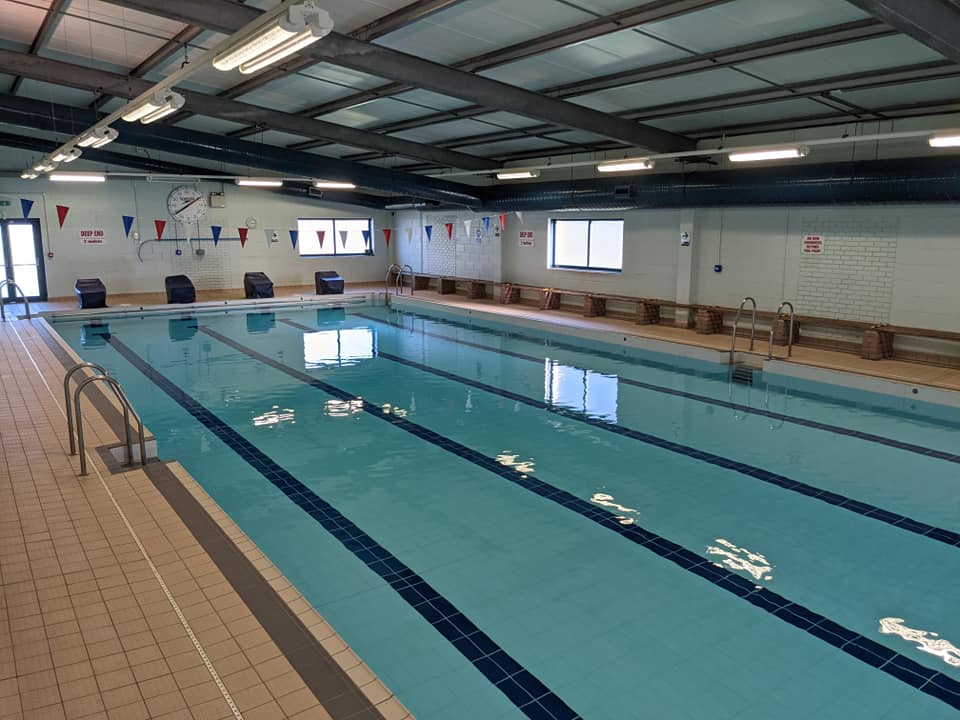 Some of the skills, which can be gained at Swim Torquay range from essential basic swimming skills through to advanced swimming, lifeguard training and triathlon training.
We are home to Torquay Leander and Oddicombe Swimming Clubs, whose members have had numerous successes over the years at County, District and National level.
Activities include group courses and individual lessons for all ages, babes in arms upward, and all levels of swimming ability. Special sessions are run for Parents and Tots, Adults, Length swimming, Fun sessions, Aqua fit and Water Mobility. Early bird and late evening sessions are available with at least part of the pool open most of the days, so members of the public can swim at times that suit them.
Registered Charity Number: 272712